Leslie Texas Consulting, LLC
Conferences & Presentations
---
GATEWAY TO SUCCESS: OUR LEARNING. THEIR FUTURE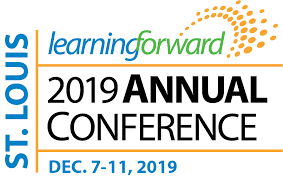 2019 Learning Forward Annual Conference December 7-11, 2019 · St. Louis, Missouri

Networking Conference
July 8-10, 2019
Baltimore, Maryland
Making Schools Work Conference 
July 10-13, 2019
Baltimore, Maryland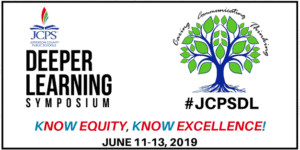 JCPS Deeper Learning Symposium 2019: 
KNOW EQUITY, KNOW EXCELLENCE!
June 11-13, 2019
Kentucky Exposition Center
Louisville, Kentucky
Sandhills Regional Education Consortium
Mathematics Professional Development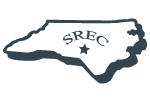 Date:  March 27-29, 2019
Time:   9:00am – 4:00pm
Location:  ERC Building
396 Elementary Drive
Fayetteville, NC 28301
Audience:  Math Teachers, Coaches, and Coordinators
Title:  Strategies for Engaging Students in Meeting Rigorous Standards
The Sandhills Regional Education Consortium (SREC) is a collaboration of 13 K-12 public school districts in southeastern North Carolina. The consortium is a strong partnership working together to ensure continuous professional development of its members for the ultimate goal of providing the very best teachers and leaders for students in the region.
In order to become independent problem solvers, students must have opportunities to engage in rich tasks and be provided tools and structures that support them.  Participants will build an in-depth understanding of the expectations of the major concepts and skills of their grade level math standards through a variety of activities that focus on building students' capacity for problem solving and reasoning.  They will understand the importance of facilitation in implementing these activities and the role of intentional planning in achieving the rigor needed to prepare students for the End-of-Grade Assessments.
Book Series
---
"Strategic Journeys For Building Logical Reasoning"
"Coauthor Leslie Texas has worked with our teachers through professional development and coaching to implement many of the strategies in this book. As a result, I've seen a transformation of classroom practice and an increase in student engagement throughout our district's math classrooms. I highly recommend this book."
–Angela Harris, Jefferson County Public School Secondary Math Specialist, Louisville, KY
Book Series
---
"Strategies for Common Core Mathematics"
This book series provides an explanation of each of the eight mathematical practices and gives educators specific instructional strategies that align with the Common Core State Standards for Mathematics.
Math teachers, curriculum coordinators, and district math supervisors get practical ideas on how to engage students in mathematical practices, develop problem-solving skills, and promote higher-order thinking. Learn how to scaffold activities across grades and get strategies you can implement immediately in your classroom.